Small business is big business in the UK and we're really proud to have been selected as one of the 100 businesses to be profiled as part of the national 'Small Business Saturday' campaign for 2015.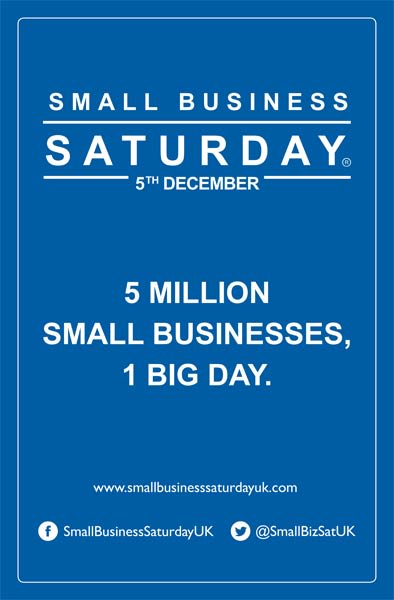 Small Business Saturday is a grassroots campaign which is aimed at highlighting and celebrating the many and varied small businesses in existence in the UK. It encourages consumers to support the small businesses in their communities. It is based around one day in the year when events up and down the country will be taking place: this year it will take place on Saturday 5th December.
As part of the campaign, 100 small businesses nationally were selected to be profiled on each of the 100 days running upto Small Business Saturday. We're really proud to be have been selected as one of the Small Biz 100; our profile day is 1st October.
Small Business Saturday is important for us, not only as an individual business, but also as a part of the exciting and thriving small business community within Kings Heath and Birmingham as a whole.
On the 1st October we'll be tweeting and posting about what we do, but also sharing information about other local businesses around us. We're also working with the local business community on plans to support Small Business Saturday on 5th December in and around Kings Heath. If you'd like to be a part of this please do let us know.
If you're a small business in the area and would like us to mention you on 1st October, please do get in touch and share your twitter handle /  web / Facebook page with us so we can share with others: Contact Us
Follow and share your businesses with us on October 1st via Twitter: @newundertaking
For more information on Small Business Saturday visit their website at: smallbusinesssaturdayuk.com or Facebook page (www.facebook.com/smallbusinesssaturdayuk) or Twitter feed (@SmallBizSatUk) or use the hashtag #SmallBizSatUK