Funeral Vehicles
There are many options available to you when it comes to deciding how the person who has died should arrive at their funeral.  
As a business we decided that our vehicles would be white, partly because it feels a softer, less intrusive choice, but also because these types of vehicles are less easy to get hold of.
We aim to provide whatever vehicle you feel is appropriate.
Pricing varies depending on type and supplier; most prices are on our price list but some will need to be quoted for at the time.
Below are a few examples of what can be hired – it's possible to use your own – we have helped families to do this many times.
Transport for family and friends
If you need transport for family and friends we can also provide this. We can hire white cars to match our company vehicles, but if it's a limousine, stretch hummer or coach you need, or anything else – just ask.
Small Nissan Leaf Eco-hearse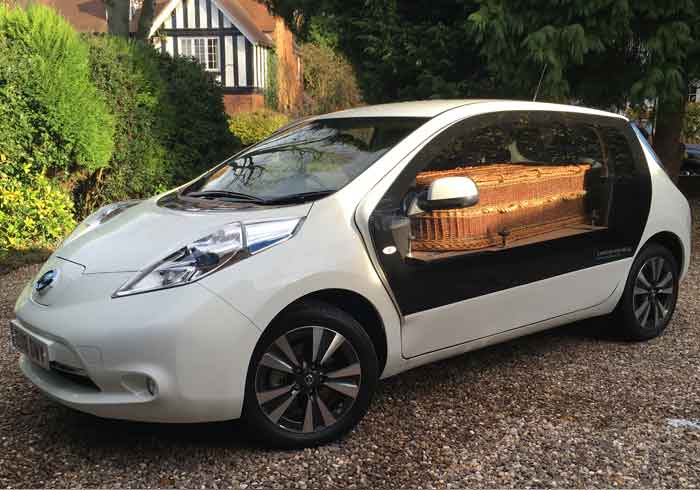 This converted Nissan Leaf is 100% electric. Its soft, white shape, dinky size and near silent motion make it a very popular choice with families.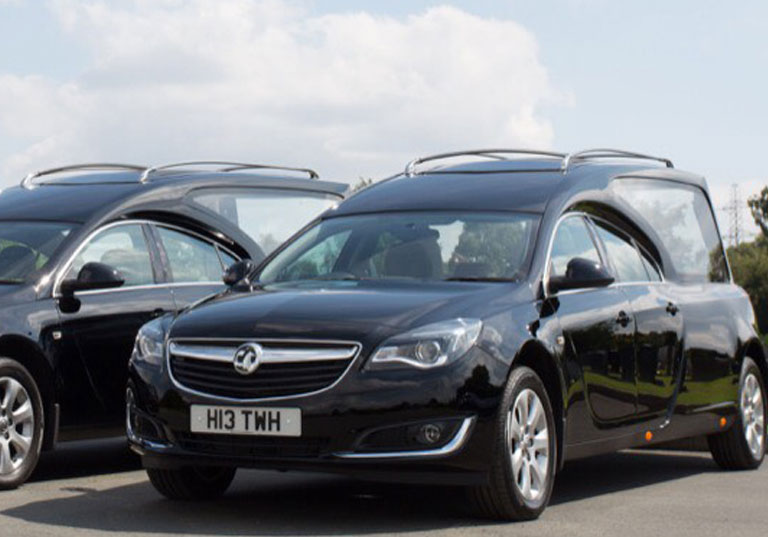 If a more traditional final journey is what you need, then we can provide a black hearse for the funeral. Matching funeral limousines are also available.
Limousines are all six door models, allowing easy access and comfort for the mourners travelling inside.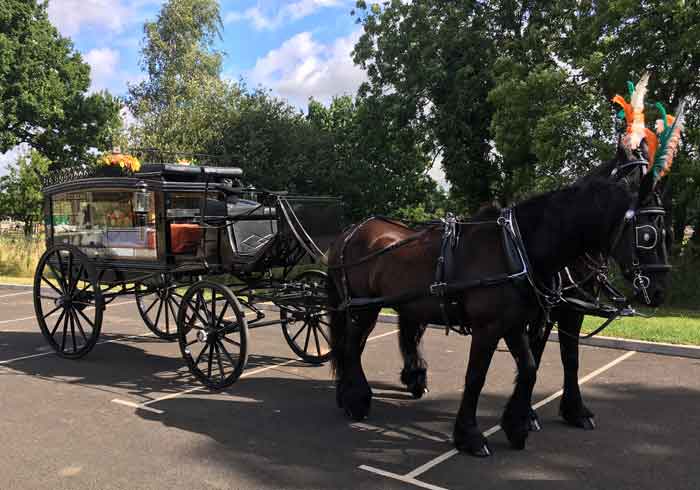 The black horses are so majestic and well behaved – with a choice of plume colour too.
The VW Campervan hearse has been beautifully converted, and can be customised in all sorts of ways. Available in silver and white.
Motorcycle Sidecar Hearse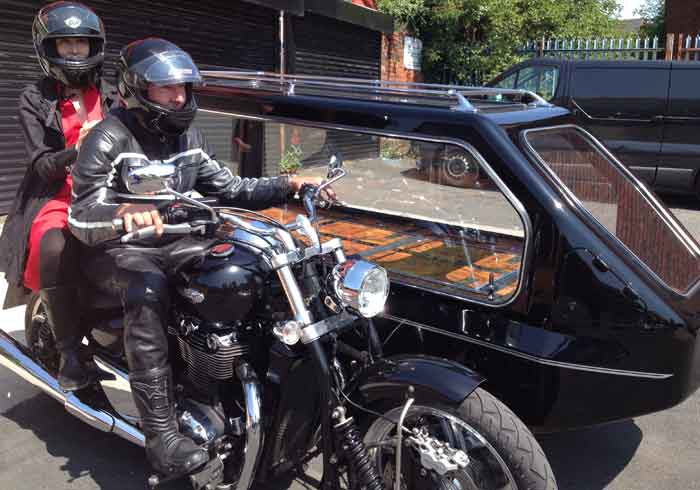 The motorcycle sidecar is a very stylish final journey. It never fails to turn heads and is perfect for former motorcycle enthusiasts.
This purpose-built cycle was designed in mind for the hardened bicycle enthusiast or just for a green environment footprint.
Another Birmingham classic, this lovingly restored van is presented in Rolls Royce Georgian silver coachwork.
The 1989 Daimler DS420 Hearse is a vehicle with a royal touch, no other limousine model has been delivered to more reigning monarchs than the DS420. Fit for King or Queen!
Sometimes people prefer a particular make; it may be possible for you to hire a Jaguar or Mercedes hearse. Matching funeral limousines are also available.
Large White Nissan Leaf Eco-Hearse
Supporting our environmental values, the latest addition to our cars is another white fully electric Nissan Leaf.
But this time in the style of a more traditional hearse.  
Our white Tourneo can be used as a hearse or, with the seats up, as a limousine for 3 people. If using it as a hearse there is one seat next to the coffin so that a family member or friend can travel with the person if they wish.
Silver Hearse & Limousines
The Jaguar silver hearse adds a vintage feel to the funeral, providing a traditional look with a stylish Georgian silver finish. Matching funeral limousines are available.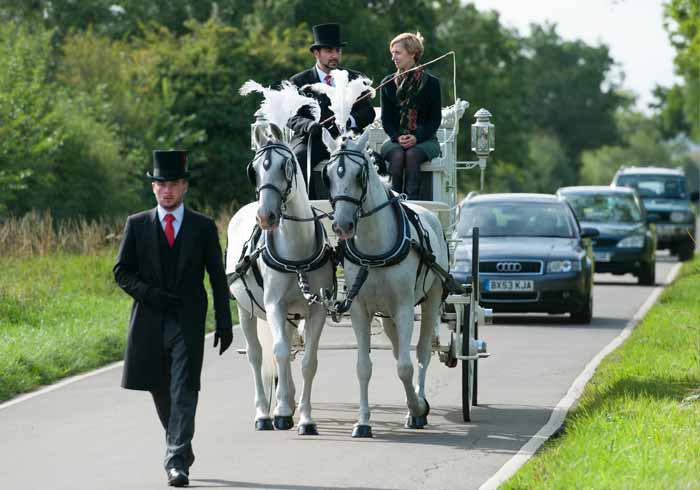 White horses can add a beautiful dimension to someone's last journey.
Morris Minor Traveller Hearse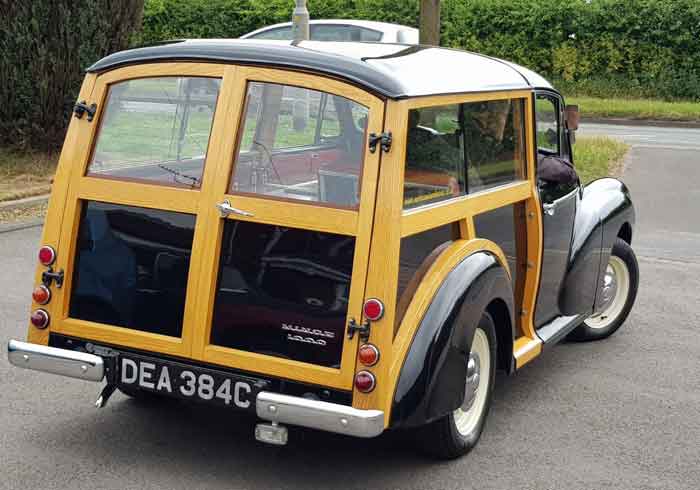 The Morris Minor, or Trudy, to her friends provides a nostalgic final journey. Many families have a story about their old Morris Minor.
Land Rover Defender Hearse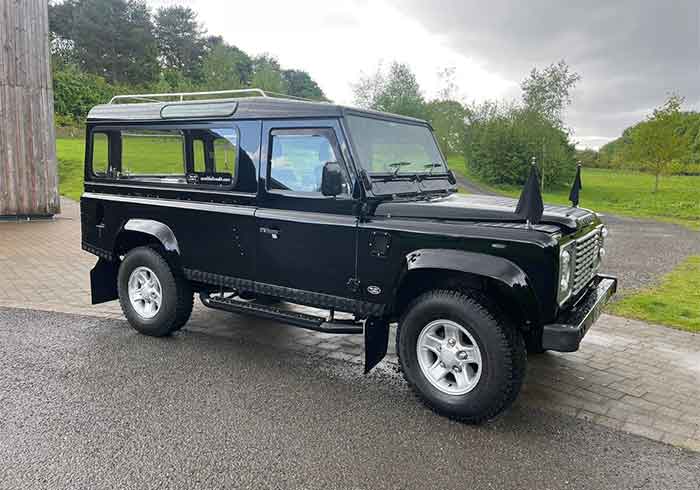 Based on a classic Land Rover Defender, this hearse is ideal for the adventurer!
Land Rover Defender Hearse (Grey)
Land Rover Defender Hearse in black over Corris Grey with a grey veneer deck.
Classic Mini Traveller Hearse
This green coloured 1964 Woody style Mini Traveller is a perfect reflection of Birmingham's car making heritage. 'Bert' has been completely renovated by a Mini enthusiast and oozes charm and simplicity synonymous with the classic Austin Mini brand.
Rolls Royce Silver Cloud Hearse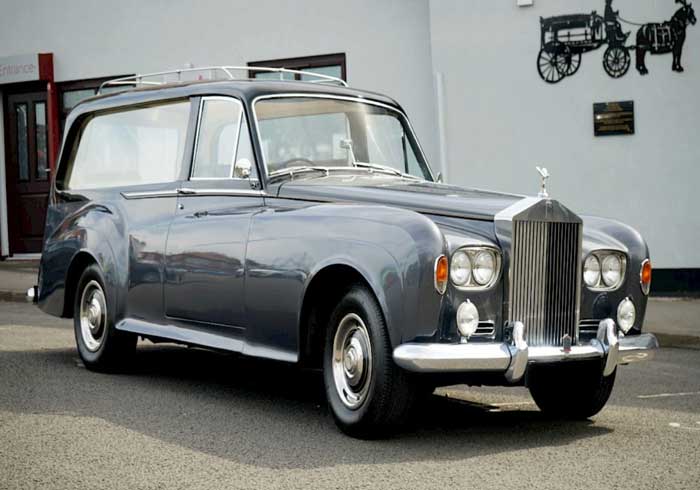 This 1964 Rolls Royce Silver Cloud III Hearse is undoubtedly one of the most iconic cars of its era. Finished in silver with traditional chrome features this car is ideal for anyone who wishes to arrive in style.
This vintage 1969 Bedford TK Truck/Lorry Hearse is the choice for any classic HGV ethusiast. Finished in traditional colours with chrome features this truck is ideal for anyone who wishes to make a BIG statement!
Known as 'Big Ben' this 1996 black cab has gleaming black coachwork, and a newly installed coffin deck with subtle interior lighting, Big Ben creates an air of nostalgia and a completely different final journey to the typical hearse.