Prepaid Funerals – Planning for the Future
If you're at all concerned about ensuring your family are able to afford a funeral for you when you've gone, or you'd just like to make it easier for them, then you may wish to consider paying into a prepaid funeral plan.
But not all prepaid funeral plans are created equal.
It's taken us a while to find the one that we're happy to recommend.
So we were really pleased to see The Good Funeral Guide develop a prepaid plan which is both pragmatic and transparent.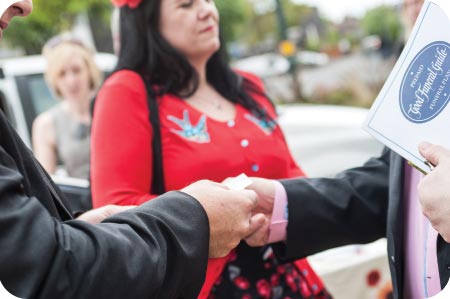 What is a Prepaid Funeral Plan?
Essentially an efficient way of funding your future funeral requirements. Peace of mind for you and your family to know that money has been set aside, but also that it will not be taxed or used to pay for care home fees or other similar requirements.
Money is invested into a trust fund where it has the chance to grow and keep up with changes in prices, and which can only be used to pay for your funeral expenses.
The Prepaid Good Funeral Guide Funeral Plan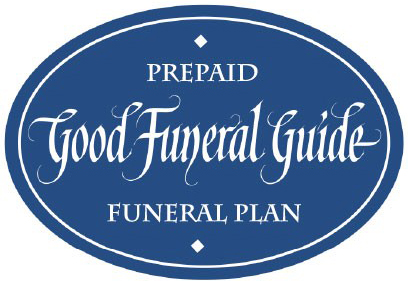 Designed by Charles Cowling, Consumer Champion and Co-Founder of The Good Funeral Guide, this prepaid funeral plan has been developed with the consumer totally in mind. It was borne out of frustration with other products not delivering what they should: a focus on the consumer, and a maintained funeral plan value when eventually needed.
The Good Funeral Guide has partnered with Open Prepaid Funerals Ltd to deliver this plan. Open is a company which is set up to administer prepaid funeral plans. It does this via a separate trust fund which in turn is managed by a board of trustees.
The Good Funeral Guide decided to partner with Open because of their way of working, and their approach to investments: transparent and conservative.
What makes this plan so different?
You can read all the details on the The Prepaid Good Funeral Guide Funeral Plan website, but here are some of the reasons why we feel this plan is better than the others.
You can create a 'pot' of money to yourself, or share it with up to four other people.
There is one admin fee of £195 to set up the fund (additional fees apply for the additional people). This includes a £25 contribution to the Good Funeral Guide Community Interest Company. No money is paid to anyone else. As undertakers, if you nominated us, we would only get paid for delivering the funeral ultimately, not for helping you create the plan in the first place.
You do not have to buy from a choice of packaged funerals – you have the freedom to choose whatever you wish to be included from (natural) burial / cremation to style of coffin to method of transport. Your wishes can be recorded in as much detail as you want, and the money you set aside will go towards meeting your wishes. The extent to which these wishes can be met will depend upon the amount of money you put in the pot. These wishes will be re-iterated on your death by your personal representative – it will not set in motion a pre-produced package of services. Discussions between the undertaker (if you choose to have one) and your personal representative will take place in order to enact all or as many wishes as the pot will cover in order to create the personal and appropriate funeral that you have envisaged.
If you need to dip into the pot while you're still alive to take back some money, then you can. But you can only take the amount you put in, not the interest earned or the initial admin fee. This will reduce the amount of money available for the funeral but gives you the flexibility to cover any emergencies you might come up against. When you're able, you can pay money in to make the pot back up again – or leave it knowing that the funds are reduced and therefore less of your wishes will be covered.
Next Steps
You can either complete the form online yourself,  or contact us on 0121 444 0437  to talk through your wishes.  We can help you understand the sorts of costs involved to deliver your wishes which you might not be aware of if you were to complete the online form on your own. We do not charge a fee to help you set up the plan – we benefit eventually where you nominate us as your undertaker.