Who we work with
Working in the Birmingham area means that there are a number of natural burial grounds, crematoria and cemeteries to choose from. And when it comes to creating a beautiful and personal ceremony, sometimes it's nice to get a little help from others. Here is some information on the types of individuals and organisations that we work with.
Ceremony Support
There are a number of local people and businesses that we work with to ensure that families who come to us really do get to choose a personal farewell.
It can be really helpful to have someone experienced in writing and delivering services to help you to create a funeral or memorial. Whether you have religious belief or not, a good minister or celebrant will work with a family to find out about the person who has died and help you to remember them. They can either deliver the service for you, act as a master of ceremonies for the day, or just write something you can read. It is entirely possible for family and friends to do it all- but a lot of people feel this is too much to take on.
We know some really lovely members of the clergy and civil and humanist celebrants who work locally. We can make some recommendations on who we think might be the best fit for your needs.
If you'd like to know more about the differences between the types of people who can deliver a funeral service take a look at our blog post: Do you know your humanists from your civil celebrants?
Flowers and funerals are a partnership as old as time. Whilst there is a relatively recent trend towards family flowers only, many people still like to have some flowers to decorate the coffin. If you have a lovely garden, and it's the right time of year, you can use your own.
We also know some amazing local florists who can help advise you to create something beautiful and just right for you.
The relationship between food and funerals is also an important one. If you want help in creating a simple afternoon tea or a sumptuous funeral feast, we have trusted local caterers we are happy to recommend to you.
If you would like to arrange a funeral that takes place somewhere in addition to the crematorium or burial ground the we can help you with finding spaces for the funeral, memorial service or wake. Whether something intimate and simple, to beautiful and grandiose – we can help you find the perfect place.
For more ideas on venues take a look at our Funeral Venues page.
Natural Burial Grounds
We love these Natural Burial Grounds. Run by passionate and wonderful people, and closer to Birmingham than you might think. They all have their own distinct character.
For Natural Burial Grounds in other parts of the country, we work closely with the Association of Natural Burial Grounds to help identify the perfect setting for you.
Chat to us about what might suit you best, we can always take you for a visit.
Westall Park, Holberrow Green Nr Redditch, Worcestershire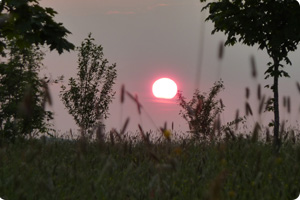 Westall Park is one of the UK's finest natural burial grounds and aims to create a place which those who wish to remember their loved ones will want to visit, not out of a sense of duty, but from the pleasure and peace of mind it can evoke.
They have created an eco-friendly cemetery as a place for quiet reflection in an informal setting amongst trees, wild flowers and wildlife.
Eventually it will become a woodland glade, full of nature where all wildlife is encouraged to thrive.
Sun Rising, Nr Stratford upon Avon
Sun Rising is South Warwickshire's beautiful nature reserve burial ground. In glorious countryside at the edge of the Cotswold Area of Outstanding Natural Beauty, Sun Rising offers peace and security you will feel wholly confident with – together with a caring, supportive and professional service for each and every family. Sun Rising is not a cemetery. It is a growing nature reserve, a place where everyone is encouraged to come and explore, to find peace and time to reflect.
Temple Fields, Nr Solihull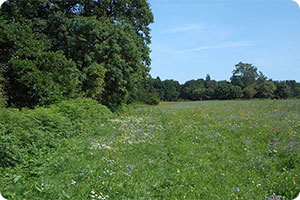 Temple Fields Cemetery is a natural burial ground within the picturesque village of Temple Balsall, Solihull. Natural burial is offered as an alternative to traditional funeral services and it is the most environmentally-friendly option, embracing and protecting nature's purest form.
As the only burial ground of its kind, within the Solihull Borough and its neighbouring areas, Temple Fields boasts a private, tranquil surrounding, amongst wild flowers, wildlife and unspoilt landscapes. A peaceful, idyllic resting place, with a calm, quiet atmosphere and beautiful views.
Alne Wood Burial Park Ground
Alne Wood Burial Park Ground is a natural burial ground located in Great Alne near Studley. Set in 12-acres of wildflower meadow with excellent views of the Warwickshire/Worcestershire border. Part of a larger 40+ acre site that includes newly planted trees along with an oak filled, semi-ancient woodland. The site, along with much of the surrounding area is owned by the Heart of England Forest, a charity with the mission to plant and maintain 30,000 acres of native broadleaf trees in the Midlands. All profits from the burial ground go directly to supporting the charity.
Crematoria
Most people today are cremated. The crematorium, its buildings and environment can vary tremendously. If cremation is your choice then you might not just want to go to the nearest – if you ask us we can talk through the features of several so you can choose the best setting for your farewell.
Slot lengths are detailed below but please note – slot length doesn't necessarily mean service duration. All guests need to be in and out of the chapel by the time the slot ends, this of course will vary depending on whether 20 or 120 people attend. Double slots can be reserved if you are at all worried about whether you will have enough time.
You can find updated costs via this link for the local crematoria to us.
Birmingham City council runs three crematoria:

Lodge Hill Crematorium
Sutton Coldfield Crematorium
Yardley Crematorium
30 or 45 minute slots depending on the crematorium
Visit the Birmingham City Council website for more information
Perry Barr Crematorium
Owned by Dignity funerals.
60 minute slots
More information on the Dignity website
Redditch Crematorium
Redditch crematoirum has some beautiful views over the countryside, and recycles its energy to heat the swimming pool at the leisure centre next door.
Early morning 30 minute slots, or daytime slots of 45 mins
For more information visit the Redditch Council website
Waseley Hills Crematorium
Owned by Westerleigh Group and opened in January 2022, booking times are offered at 60 minute intervals.
For more information: Waseley Hills Website
Sandwell Valley Crematorium
Booking times are offered at 45 minute intervals. Families are allowed up to 30 minutes for the service.
It's also possible to book a room for a reception.
More information on the Sandwell website
Robin Hood Crematorium
Woodlands Crematorium, Coleshill
30 minute slots (20 minute service time)
More information on this Solihull website
Cemeteries
These are publicly owned cemeteries. Some are full for new graves now, but most will offer burial plots for cremated remains.
Each will have its own rules about the nature of memorials allowed. Prices will vary enormously, often it's cheaper for residents, so check with us for a current price. We are happy to talk to the cemetery staff for you to ensure you are aware of all the costs and regulations.
You can find updated costs via this link for the local cemeteries to us.
Brandwood End Cemetery
Now only offer Ashes plots for the burial of two sets of cremated remains. These are located to the right of the chapels and in the Diamond Wood area.
Handsworth Cemetery
Grave sections vary in denomination from consecrated, Free Church, Roman Catholic and Muslim. Adult graves for up to 2 full body burials are available on all these sections. An extended hours burial service is available at Handsworth Cemetery and burials can be accommodated at short notice.
Kings Norton Cemetery
Kings Norton Cemetery has graves available for adult and children interments on lawn header sections. There are also two cremation sections which are able to receive up to either two or four cremated remains interments.
Primrose Meadow is an area of Kings Norton Cemetery designed for natural burials.
Lodge Hill Cemetery
There are no new graves available within the cemetery.
Cremated Remains plots, for up to 2 sets of cremated remains, are limited.
Quinton Cemetery
Full graves, children's graves and cremated remains graves are available. Sections are designated as Free Church, Roman Catholic, Consecrated and there is also a section for use by the Chinese Community. Burials can take place in either private or public graves.
Yardley Cemetery
Yardley Cemetery has no land for new full graves as it reached capacity in 1962. Full interments, burial or scattering of cremated remains continue to take place in private family graves. A Cremated Remains section was opened in 2009 for the interment of Cremated Remains. These graves are still available to purchase for the burial of up to two sets of Cremated Remains.
Robin Hood Cemetery
Opened in 1917, covers an area of 45 acres, a Cemetery Chapel was constructed in 1931, the extensive grounds consist of ancient woodland, with traditional and lawn grave sections. The Crematorium was opened in 1958, and to make the necessary provision for cremation facilities, the cemetery chapel was modified and the buildings extended.
Woodlands Cemetery, Coleshill
Opened in 1984 and initially accommodated lawn graves and cremated remains graves. In 2000 the existing cemetery chapel was modified and extended to make provision for the Crematorium. The style and architecture was carefully planned to match the existing building and is sympathetic to its rural location. The cemetery has an extensive woodland area containing an ancient decoy pool.
Widney Manor Cemetery, Bentley Heath
Opened in 1992 and is situated in a rural setting. The cemetery accommodates lawn graves and cremated remains graves, there is also an area set aside for the strewing of cremated remains.
Witton Cemetery
New adult graves are no longer available to purchase. Witton Cemetery can still offer you Private Baby graves. Public burials can still take place for both babies and adults. Cremated remains plots, with the capacity for two cremated remains interments, are also available.
Sutton Coldfield Cemetery
This cemetery has no land for new graves and administration is carried out from Sutton New Hall Cemetery. Public children's graves are available in the older parts of the cemetery and private children's graves are available in the newer portion.
Sutton New Hall Cemetery
All graves are Free Church and are therefore dedicated at the time of burial. There is however a small section reserved for Orthodox burial. Adult graves for one or two burials and for reservation, are currently available. Cremated remains plots for one, two or four burials, or for reservations, are also available.