Simple, modern, traditional, green or completely bespoke – when it comes to funerals and memorials, the choice is yours
Today there are no expectations about what a funeral should look like or how we should remember someone who has died. We are an independent undertaker that believes we should all be aware of our options.
At A Natural Undertaking we will help you understand what is possible.
We will help you to celebrate the life of the person you care about in a way that is right for you, and at a price you can afford.
Click here to see what people say about us.
Who we are

We are Carrie and Fran. We set up A Natural Undertaking because we believe that choice and the power to take greater control are important  when saying our final farewells.
Here is more about how we support grieving families.
Choosing the right funeral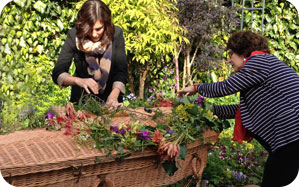 We're all unique and our funerals should be able to reflect our individual qualities. Funerals don't have to be conventional or Victorian, but can be arranged in ways that feel natural and right.
We can help you choose the right farewell.
Talking death and dying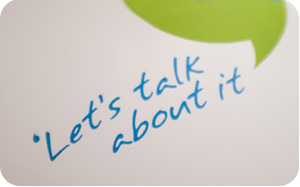 Death is a subject that will affect all of us, but which is not often discussed. We devote a large part of our time in the community raising awareness for end of life choices and encouraging discussion.
Here's more about the work we do in the community and why.
Birmingham Funeral Directors
We are funeral directors based in Kings Heath, South Birmingham and operate in the surrounding areas.
If you are unsure as to whether we cover your area, or think you might be outside our area please do give us a call anyway, we might still be able to help.
Call Anytime:
0121 444 0437