BrumYODO
BrumYODO is a local collective set up with the aim of helping the people of Birmingham have more open and honest conversations about Death and Dying
Lack of openness and willingness to talk about death and dying has affected the quality and range of support and care services available to people who are coming to the end of their lives, including the ability to die where or how we would wish.
We're part of a national and international social movement which believes there is such a thing as a Good Death.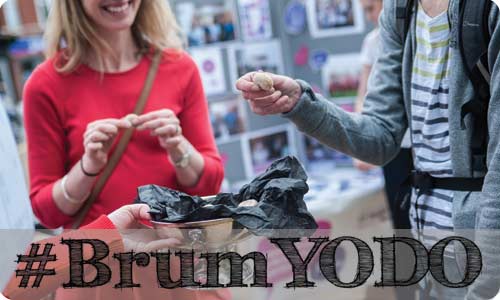 Our focus is to empower our community to demand better. The people of Birmingham certainly deserve this.
YODO means "You Only Die Once"
BrumYODO now has its very own website with lots of information on this year's activity. You can find it at www.brumyodo.org.uk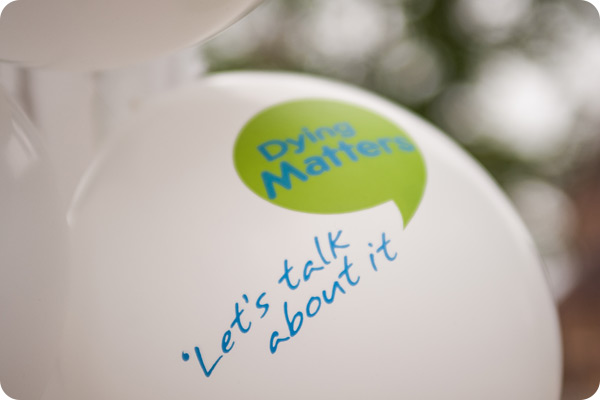 Dying Matters is a coalition of 32,000 members across England and Wales which aims to help people talk more openly about dying, death and bereavement, and to make plans for the end of life.
You can see more about  what they do on their website
BrumYODO – events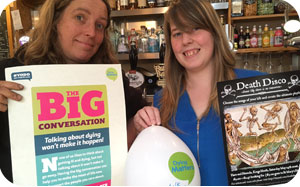 For Dying Matters Awareness week this year, we have arranged a festival called 'A Matter of Life & Death' Visit the website for info, or search twitter: #LifeDeathBrum
We run other events through the year, so keep checking back on the BrumYODO website for information or sign up to our mailing list
Here's a video and summary of what we did in 2016.
The BrumYODO collective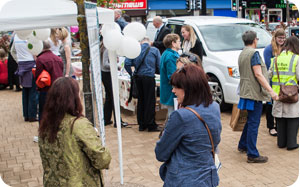 A community group of organisations and individuals – but want to know more about who we are? Click here for more info.
Perhaps you'd like to join us? There are no rules, no fees – this is a grassroots group for people who believe we, the people of Birmingham, should demand better.
If you'd like to join BrumYODO it's easy – simply sign up to our email list

@BrumYODO