Good Funeral Awards 2016
We're really proud to have been nominated at the Good Funeral Awards for the second year running, but with the nomination being for Modern Funeral Director of the year, and no specific criteria outlined it really got us thinking about what people might consider a 'Modern Funeral Director' to be.
Having asked a few friends what they thought, their opinions included things like, they wouldn't wear black, they use digital and social media well, they sell a lot of wicker coffins, open to any religion; but overwhelmingly the response was that a modern funeral director would have the right attitude.
So what is the right attitude? What did everyone mean by that?
When we broke it down it seemed that the right attitude includes a number of things.
Open-Minded
First of all it's about being open-minded – the ability to embrace any idea no matter how strange or unusual it might seem. It's also about helping people to challenge the norm.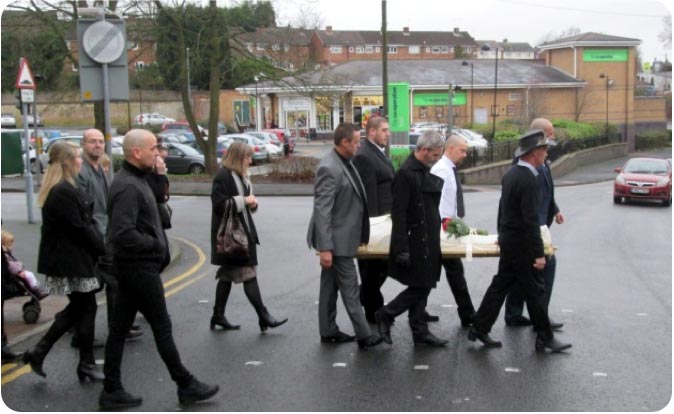 This really struck a chord for us as many families start conversations with us by saying "We know we probably can't do this…" There are many myths surrounding the funeral industry, from facts around embalming to who can carry the coffin, but there hasn't been anything that we haven't been able to help a family to do over the last two years. If you want a walking procession from your house to your local church, because that's what your husband used to do every Sunday – then you can do that. Of course we draw the line at anything illegal, but there are very few things that you can't do. It's all about being open to an idea and finding the best way through.
Flexible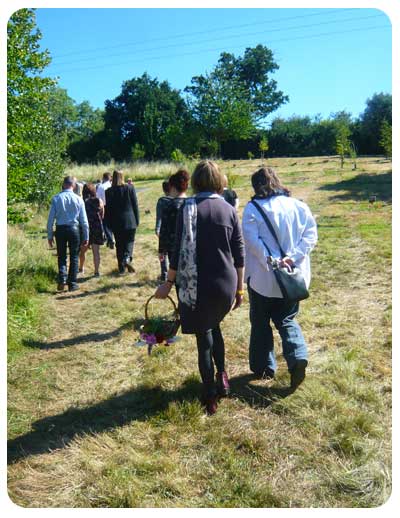 And then of course this leads into being flexible – if you're open-minded you have to be able to flex your business to accommodate people's needs. This might be something as simple as the type of coffin you provide, but more often it's about tailoring the time we spend with a family; helping them to work out what they want, and then applying that to the amount of time we might spend on the day of the funeral itself.
It might also mean keeping the options open as long as possible – not forcing people to make decisions before they're ready. One family only really decided whether they were going for natural burial or cremation at the last possible moment. From a planning and logistics perspective this can be challenging for a business, but we firmly believe families need to be confident about the decisions they make; it's simply not possible to re-make them.
Transparent
Providing this kind of service also means that you have to be totally transparent. Complicated packages of services don't help when we're trying to ensure a family gets exactly what they need. Clarity and transparency of pricing from the outset, and openness about the way we work are crucial. This is why our fee only contains the key elements needed to create a simple funeral, and why we publish a price list on our website which also outlines additional products and services.
Involving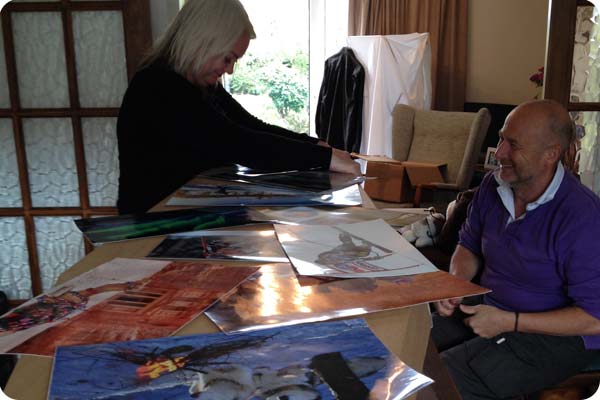 And the final message that came through is that we should remember that families have chosen us as their partners – we're not here to do everything for them, they're asking us to help them create and participate in their farewell.
Having seen some of the incredible nominations for this year's award that families have submitted for us, Carrie and I feel that we really are managing to deliver the service expected from a Modern Funeral Director.  We also know that there are many other brilliant modern funeral directors around the country, and the number and quality of companies on the Good Funeral Awards shortlist really reflects this.
We're so proud to be counted amongst all the people on that list and look forward to catching up with everyone at the award ceremony next week.
You can see the Good Funeral Awards 2016 shortlist here
Click the following link if you'd like to read some reviews about us