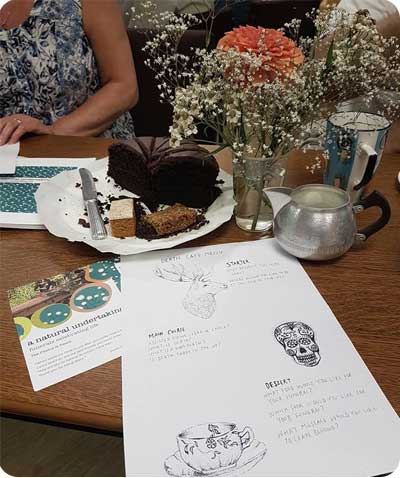 Join us for another relaxed and informal Death Cafe Birmingham.
This time we're being hosted by Birmingham Museums and Art Gallery at their Handsworth, Soho House venue.
Soho House is a Grade II listed 18th-century house which was the home of entrepreneur Matthew Boulton from 1766 until his death in 1809, and a regular meeting-place of the Lunar Society of Birmingham.
Tickets are free but you do need to reserve your place. You can do this via the eventbrite website: https://www.eventbrite.co.uk
At Death Cafes people drink tea, eat cake and discuss death. Our aim is to increase awareness of death to help people make the most of their (finite) lives. See more at www.deathcafe.com
Address: Soho Avenue Handsworth, Birmingham, B18 5LB – View Map