We recently helped Alie to arrange a funeral for her husband Ed. It was important for Alie to have the chance to say goodbye properly, and to ensure that Ed's funeral reflected him in every way. It was such a moving time for all of us that we asked if she would mind sharing her thoughts and experiences with other people so that they can be aware of the different choices available. This is what she wrote: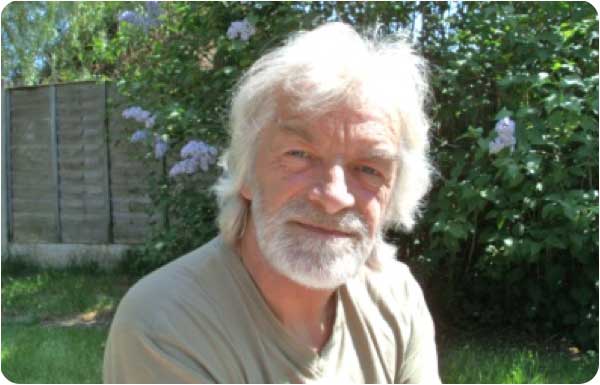 My beloved husband Ed passed away in hospital a month before Christmas and I was faced with arranging a funeral, which was something we had never really discussed between us so where was I going to begin?
A reputable funeral director was recommended to me but I began to think I certainly do not want to end up in that time-standing-still moment in a black hearse, so I simply began to browse the internet for ideas and discovered 'A Natural Undertaking' with links to all sorts of natural and personal funeral ideas.
I was amazed to discover what was permissible and possible when it comes to arranging a funeral for your most precious loved one. I was highly impressed by the website as the options and costs were clearly displayed to enable me to make some good choices about what would be best for us.
The lovely and tender-hearted Fran came to visit me in my home and patiently and sensitively listened to me and we talked everything through and a plan began to form. After that she was always available to review and finalise the details with all sorts of suggestions to enable me to discover exactly what I wanted.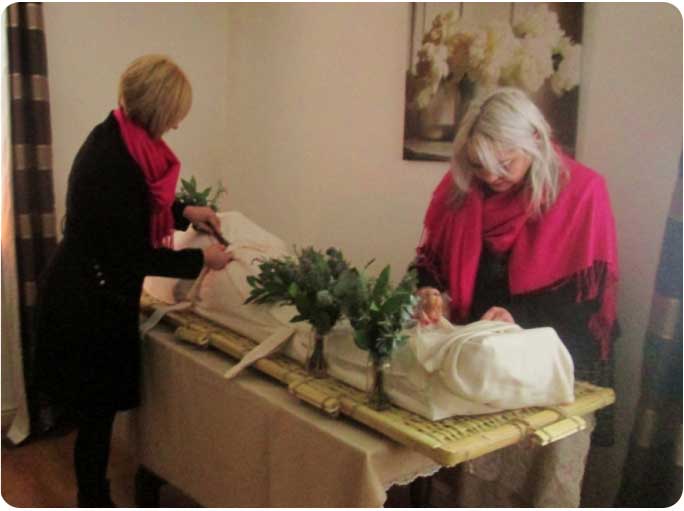 She gave me the courage to bring Ed back to my home the night before the funeral which enabled me and other family members to have much needed time just to be with him.
She provided an alternative to a coffin for Ed which would not have suited him at all, and covered him in a thick cotton shroud.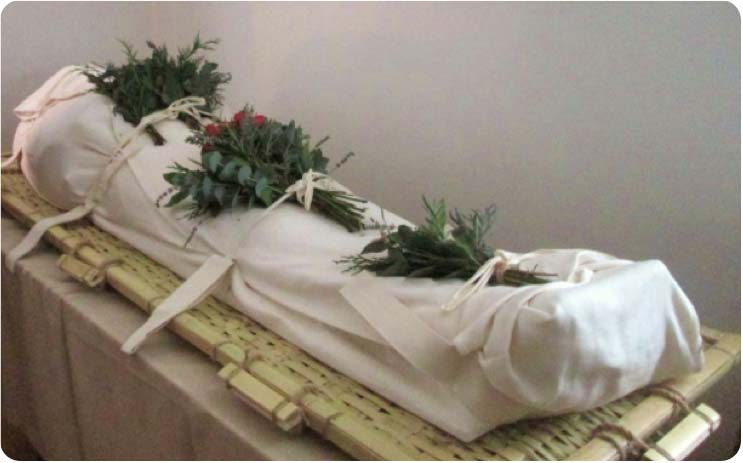 It was a most wonderful and precious time when Fran and Carrie laid him out in my home with bunches of rosemary and lavender. We could be together one more time and far away from the formality of funeral parlours.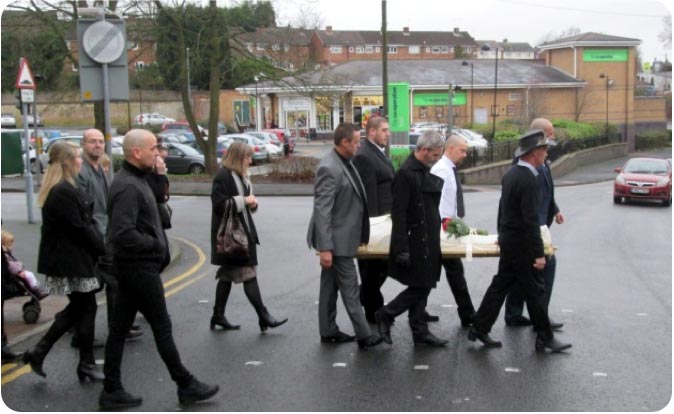 We lived across the road from the church where the service to celebrate his life was going to be held and the next day brothers and sons carried him over on the stretcher in a most memorable, moving procession.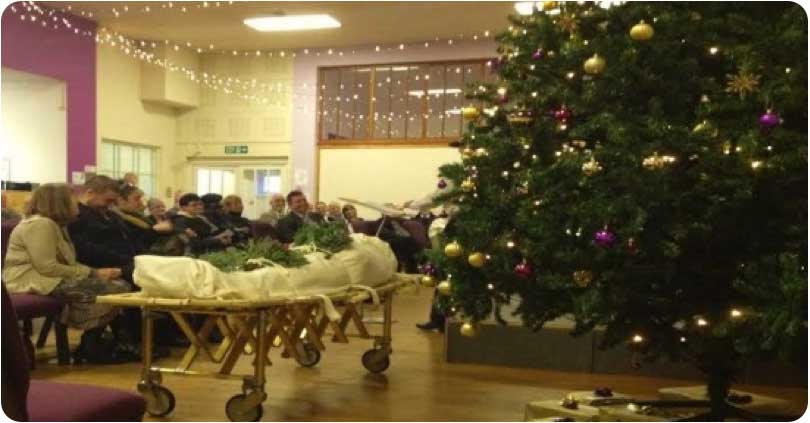 He was there in front of the church like he was a part of the service.
The service was followed by a lovely buffet while Ed remained by the tree to be accompanied by those who wished to stay with him.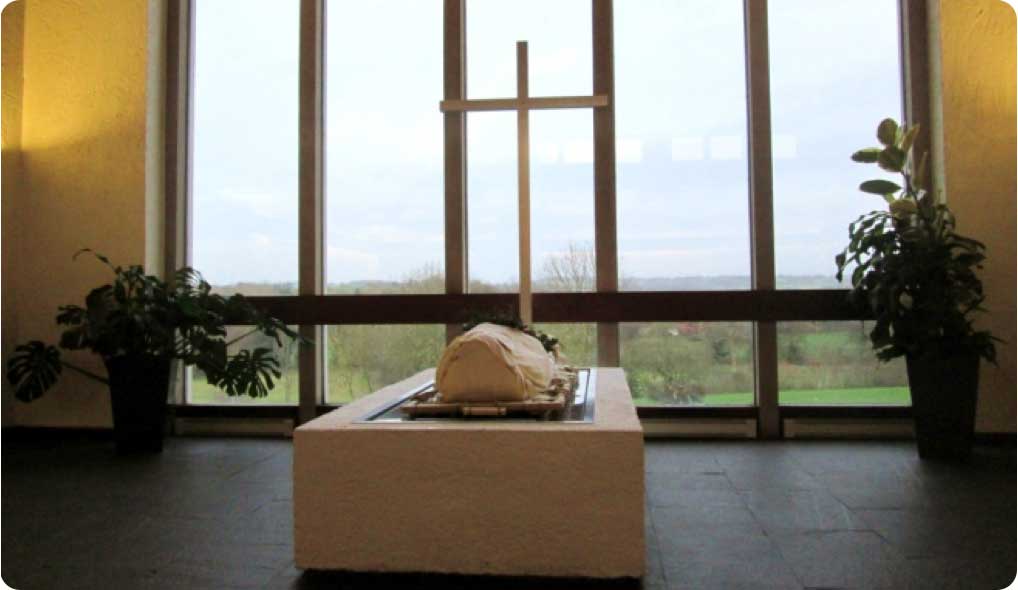 The cremation service was then held at Redditch Crematorium, which was some distance to travel but so worth it as our last journey to the countryside together which we always loved to do. Two of us could travel alongside him in the simple white people carrier belonging to Fran and Carrie. The view from the crematorium is stunning and such a lasting memory for his final place of rest.
Thank you Fran and Carrie. You are awesome. Thank you for enabling this day to be so wonderfully perfectly special.