We are now selling pre-paid funeral plans. But not all pre-paid funeral plans are created equal. Here's why we have chosen this one.
Personally, I had an inbuilt dislike of the Prepaid funeral plan. Why? It seemed that it was just a tool being used by funeral companies to tie up the future market, by taking people's money and then tying them to a package of things that come the time their family may not want or need.  A Funeral Director who may be wrong for them, may have sold their family business to a big corporation or simply isn't in the right location. It deprives them of the ability to "shop around".
And the choices are often limited in terms of the "stuff". Want anything other than a black hearse. Nope. You'll get a veneered wood coffin. The fancier the package, the fancier the wooden coffin. But maybe you want willow? Cardboard or a shroud? Instinctively something about the "one size fits all" approach doesn't work for me. People are more interesting than that in life- let's see that reflected in the manner of their send off.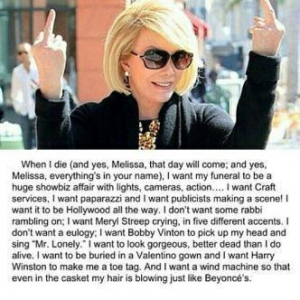 I'm happy now that we can offer people the Good Funeral Guide prepaid funeral plan. Because despite my personal misgivings about the existing products- it turns out that people really like being able to pay for their funeral in advance. The Good Funeral Guide saw a gap in the existing market for a plan which puts the consumer first. Before the funeral director.
"We couldn't find a funeral plan that delivers everything it ought to… …so we created one" Charles Cowling, Good Funeral Guide
It's been developed by two companies we like and respect- The Good Funeral Guide and Open Prepaid Funerals- a local Birmingham company with links to a long established local firm of independent funeral directors.
Your money is protected for funeral expenses and interest earned is tax-free. It is that simple. No choosing a particular predefined "Plan". You can create an incredibly detailed plan with all your wishes described. Or simply say "this money is for my funeral. Do what you like!"
And there's a single, one off admin fee. No commissions paid to sales and marketing teams. The pot isn't dipped into now to pay for other people's funerals.
As A Natural Undertaking, we won't see any money from the funeral plan until it is used and your family have chosen to use us. This could be a huge risk. And you don't even have to nominate us as your chosen funeral director! Potentially commercial madness. But from a personal point of view I feel I can "sell" this confidently.  I would buy one. Lots more details here: Pre-paid Funeral Plans and here: Good Funeral Guide Plan